Polished Chrome Non Stolen Ring for Clothes Hangers of Hotel.
 We don't have stock for this style hangers. but we can produce them within 25 days.
ITEM NO.

Standard SIZE(MM) 

Inner Diameter

Limited of Nail

Important

MA003

85 * 43 mm

40 mm

Under 4.0 mm

 

Open ends, So can be added on the guest room closet bar after the bar was settled.
Feature :
Normally used in guest room closet for hangers , hotel.

Metal: Steel Board ,

Use for nail hanger as blow picture shows.

Hotel Guest Room Accessories.

Color of the ring can be custom ordered.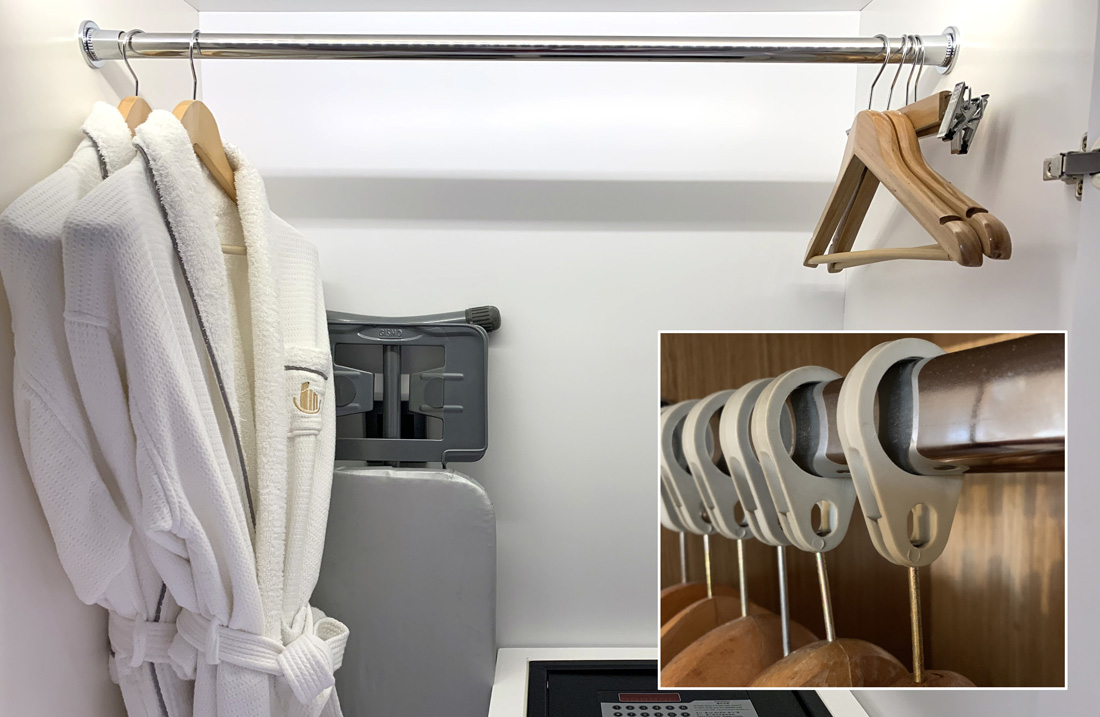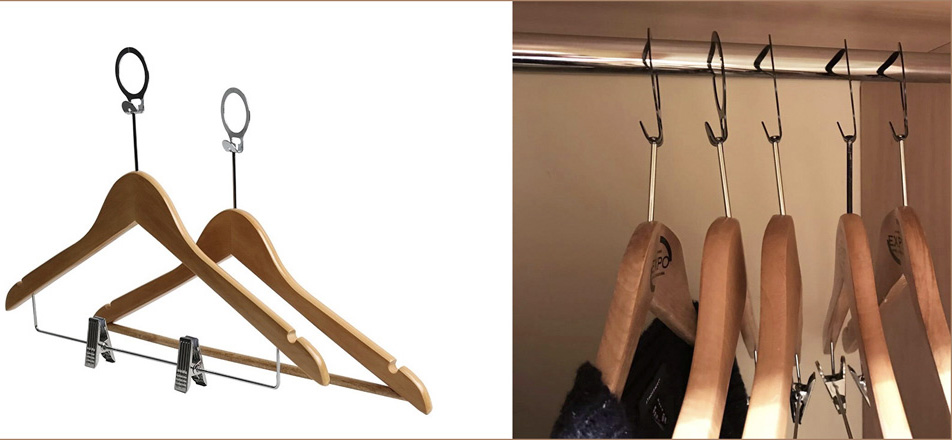 ABOUT  HHANGER
      I often told a story to my teammates, that is a story an elder international sales noted me , He said he ever sold clothes hangers to Wal-Mart , when he got the order, the mountain before the factory was full of trees and green. When the order production were finished, he went to check the quality of the coat hangers.  he found the mountain changed into yellow. All trees were cut for the orders. He was shocked and full of guilty. So he changed to sell machines to worldwide.
     I met same status when I became an international business woman, I was shocked and full of guilty, too. But I did not change my products, I changed my clients.  I got my belief that the products should have the reasonable value and to be cherished by the person who bought them. For clothes hangers, Custom order hangers and Eco Friendly hangers are more personality and more valuable, the clients who need customized cloth hangers became our main clients, So we can pay more attention on quality controlling, design, service and products range. We could have more chance to offer eco friendly products , recycling or degradable hangers by professional way. We can pay more attention on waste and cost control to earn reasonable profit. That is story of HHanger.
   No matter what, we hope to offer best service to you.     
1. Custom Order :( Size , Shape)
    Metal Fittings for Clothes Hangers include metal hooks, metal clips , Metal Nails And Metal Lines.  It's Finishing  includes chrome, matte chrome. nickle , Matte nickle. Black Nickle, Matte black nickle. Gold, Rose Gold, Brass , Antique Brass. Colored ( white / black is ordinary color) . Metal  Accessories normally be produced by specific size followed the hanger require. So Custom order normally focus on finishing of the metal , Accessories Styles . Seldom Clients want metal fitting by their drawing and size. 
    For us , Custom order service is workable. But necessary information needed in advance. 
    1. QUANTITY  (MOQ 5000PS for hook, 3000pcs for clips) 
    2.  Finishing of the metal ?
    3.  Size needed ?  Diameter of wire, size of clips , length  of wire. 
    4.  Custom Package or not ? 
    5.  Logo or not ? ( can open stainless steel mould to add the logo on the wire,  extra cost)
2. ABOUT HHANGER
Qingdao Head Products International Company has HHanger as brand of hangers for international business . We love to offer service 
  1. Full series of the clothes hangers.
  2. Quick action service
  3. Well managed factory production control.
  4. Custom orders service